Axes in Motion was a sponsor of the 2022 edition of Gameopolis, one of Spain's leading video gaming culture and industry events. The event was held last July in Malaga, boasting record attendance figures of more than 65,000 visitors.
The company was set up in 2014, and over the past eight years our F2P games have been downloaded more than 800 million times, consolidating the studio as a key player in the Spanish mobile gaming industry, with a solid aim of continuing to grow and recruit the best new talent. Because of this, Gameopolis is underscored in red on our calendar, as the ideal venue at which to network with industry professionals.
Axes in Motion hosted a stand in the Game Invest zone, a space for sector professionals to share their work with the public, discuss values and growth targets, and scope out potential new recruits. The company also held a conference at which sector professionals discussed the evolution of mobile gaming.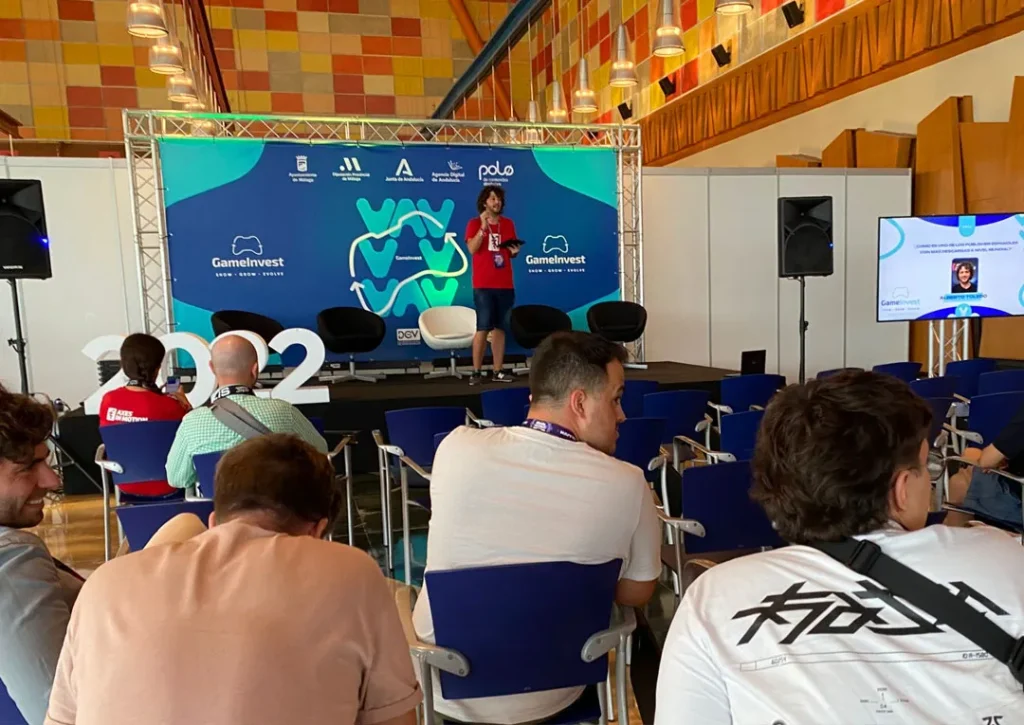 In short, Gameopolis provided the perfect opportunity for us to connect with other studios, professionals, and game lovers, as well as to learn about new trends and developments in the sector.